I'm all about personal branding, but I never thought I'd be all about personal branding on Instagram. Yet, here I am writing a blog post on this very topic. 
When I first pitched this article idea, I envisioned myself teaching wannabe influencers and entrepreneurs how to become Instafamous in order to turn their side-hustles into bonafide, money-making machines.
But then I remembered a riveting statistic: [at least] 70% of employers use social media to screen candidates during the hiring process. I couldn't help but wonder, "Do employers check Instagram too?" 
As soon as I asked myself the question, I knew the answer. After a quick Google search, I learned that 40% of recruiters look at candidates' Instagram accounts.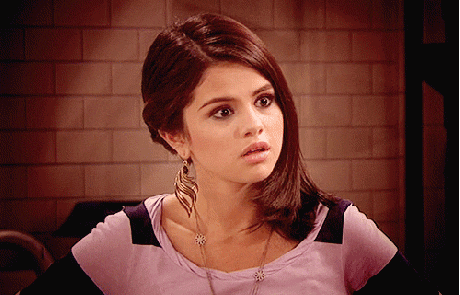 Before you protest about how unfair this is, let me share one more fun fact…
Ninety-two percent of companies recruit through social media, and a quarter of recruiters are hiring on Instagram, especially millennial recruiters (35%) and those working at technology companies (63%).
This makes Instagram a prime place to promote yourself professionally and engage with prospective employers, especially because the overwhelming majority of job seekers don't use Instagram for this purpose. 
Maybe you're not in the market for a job right now… but you probably will be in the future. In fact, I'm 100% certain you'll be job hunting at some point, regardless of how much you love your current job. 
Unfortunately, there's no such thing as job security, so you must protect yourself by consistently engaging with key companies and professionals in your industry. Not only will this keep you top of mind but it also makes your name stand out in a stack of resumes, because it will become familiar to them. 
With that in mind, I've changed course. Rather than teach you how to be an influencer, I'm going to show you how you can use Instagram to help land your next job.
Related:
Step 1: Create a new Instagram account 
Scary fact: Your "private" Instagram profile isn't actually private. Any recruiter with basic computer skills, can easily peruse your private profile.
Pretty scary, considering the type of content many people post on their personal Instagram is anything but professional and could easily cost them a job.
According to Career Builder, 57% of employers refused to hire a candidate because of something they found on social media. The obvious things were provocative or inappropriate photos, videos, or information (40%); information about drinking or using drugs (36%); and discriminatory comments related to race, gender, or religion (31%).
I'm not suggesting you delete your personal Instagram account. What I am suggesting is that you create a public, professional Instagram account for employers to find when they search for you.
Lexi Merritt has three Instagram accounts: a private one to archive her life (aka a "finsta"), a personal one to connect with family and friends, and a public one for her digital magazine, Pretty Decent. 
On the first, I'm under no obligation to perform for the world. On my personal, I'm under no obligation to try and boost engagement or build a 'brand' for myself. On Pretty Decent, I'm free to speak as an editor, in a tone that is both authoritative and approachable.
For creatives like Lexi, who works as a content strategist and course creator, knowing how to brand yourself on Instagram is a must. While Pretty Decent isn't a traditional "personal brand" per se, it very much has "Lexi" written all over it, and it certainly adds to her professional portfolio. 
When someone connects with me via Pretty Decent, I know that they really feel me—they like the same things I like, care about the same topics, probably followed the same realm of Tumblrs back in 2012. It matters more to me when someone cares about my work (as opposed to my face or my meticulously arranged nightstand).
How to set up your Instagram profile
If you plan to create a new Instagram account, you have a few options to choose from. 
There are personal/individual accounts, which are the most basic and what the majority of casual Instagram users have. 
Then there are business or creator accounts, which come with some additional advantages, like allowing you to schedule posts, add call-to-action buttons, get analytics about your account engagement and growth, and search special hashtag recommendations. 
There are subtle differences between creator and business accounts, so we've put together this flowchart to help you decide if you're unsure which type of account is best for you.
To setup your Instagram profile, you'll need:
A username

A profile photo

A website link

A short bio (~150 characters) 
For SEO purposes, I always try to use the same username for all of my professional accounts, so when someone Googles "Lauren Holliday," all my professional accounts appear on the first page. 
I'd keep it simple, and see if your full name is available. So I would search for @laurenholliday. If that username wasn't available, I'd try: 
@laurenaholliday (add middle initial) 

@hollidaylauren (last name, first name)

@laurenholliday_ (add _) 
Of course, if you are using Instagram to promote your business, you'd want a username as close as possible to the actual business name. 
Your profile pic should be your professional headshot, so employers will recognize you, since they probably checked your LinkedIn already. 
If you don't have a professional portfolio, include a link to your LinkedIn profile, or use a tool, like Linktree or About.me, to include multiple links in one place. 
Last but not least, write a short-and-sweet bio that makes a great first impression. You can update your bio as often as you like, so you may want to try out a few different bios to see what resonates most with your audience. 
Here are some Instagram bio examples to steer you in the right direction:
Instagram bio inspiration
Feature your skills
What do you want to be known for? Include that front and center in your Instagram bio, and keep it consistent with the overall theme of your digital brand.
In this example, @thedigitalbuzz uses her bio to tell people exactly what she does (and show her chops) in just a few words: 
What do you want to be known for? Include that front and center in your Instagram bio, and try to keep it consistent with the overall theme of your digital brand.
Add your day job
If you already have a job, and you're looking for more clients or just want to grow your network through Instagram, it's not a bad idea to list out exactly what you do. 
@Paige.Hulse does this front and center in her bio, while @jessie_loeffler_randall uses her word count to mention her profession and a little bit about her personal life.


Tag your side projects
If you have side projects you're proud of, and those side projects have active Instagram accounts, you can use your bio to tag them. This will allow anyone who views your profile to easily find other accounts related to what you do. 
@Alikriegs does this here with her book and the company she co-founded.

Name drop
If you have affiliations with some recognizable names, it's not a bad idea to list them out in your bio to give yourself some credentials. You can see @Kat_boogaard here has listed out some big-name publications and businesses where she's been published.

Step 2: Create an Instagram strategy 
Before you start posting on Instagram, you'll want to have a plan in place for what you'll post and who you'll engage with on the platform. 
Think of your new Instagram page as half science lab, half art museum. It's a place where you can experiment and test things out (like a laboratory), but ultimately you want all of your posts to look great together and tell a larger story (like a museum).
When putting together an Instagram strategy, there are two things you must consider: your own goals, and your target audience. 
Start with your goals. Ask yourself: "If I could wave a magic wand, what would I want my Instagram page to do for me?" 
You might want your Instagram page to impress future hiring managers, or help you find new clients for your side gig, or grow your network until you find mentors and connections who advance your career. 
Once you know what your goals are (stick to 2 – 3 goals max), you can start thinking about your target audience. This will help you determine what kinds of post to make. 
If your goal is to impress employers, here's what they're probably looking for when they visit your page: 
Your personality. Are you a culture fit for their business? 

Your network. Who do you associate with online?

Your passion(s). What do you care about outside of work?

Your interests. What do you do for fun? 

Your skills. What are you an expert in? What can you talk about in an authoritative voice?
What to post on Instagram to grow your personal brand
With your goals in place, and your audience identified, you can start crafting posts to start filling your timeline and stories. Here are more examples of the types of posts you could make, depending on your goals:
What to post to showcase your personality
Positive quotes
Quotes say a lot about who you are and what you believe. Post positive quotes by your favorite people to show off your personality.
Related:
While you don't need to create these quotes yourself, it's super easy to do with free tools like Canva. 
Make sure to include a meaningful caption, like in the example above. Her caption makes her more human by sharing her struggle with impostor syndrome—something MANY professionals struggle with every day. This post shows her honesty, and makes her more relatable and likeable as a result.
Your office
So many of us work from home these days, and the environment you've set up for yourself can tell people a lot about who you are and how you like to work.
Your sense of humor
You can and should have fun with your Instagram, even if your goals are career-oriented. Memes and jokes that show your sense of humor are a great way to spice up your Insta grid—as long as the jokes don't offend or detract from your overall goals.
What to post to showcase your network
Industry events or conferences you attend
If you're taking action to grow your network, then Instagram is a great place to show that off. Now that in-person activities are becoming more common again, you may have an opportunity to create posts like the one above. But you can even post even a screenshot of a Zoom webinar you're attending, or share some of the learnings you picked up from people in your digital network. Be sure to tag people you mention in posts like these, to help with reach.
Interviews
Another way to show you're someone to be reckoned with is to interview industry influencers, and feature it on your Instagram. Not only will this show that you're active within your own industry, but it will help you start building connections with people who are already making a splash.
In the caption, talk about the person's achievements and why you wanted to interview them, and share the rest of the interview in a video, blog post, or a series of follow-up Insta posts.
Testimonials
Has a client, colleague, or mentee said something sweet about you?! Share it with the world! You could even screenshot text messages or emails you receive.
What to post to showcase your passion(s)
Causes you support
Outside of your work, what are your passions? Sharing these with your Insta audience can give people deeper insights into what matters most to you.
Do you volunteer? What non-profits do you support, and what causes do you care about? Use these questions to generate posts like this one, from  Melinda Gates' Instagram.
Places you've traveled
If you've got wanderlust, then showing your audience some of the most interesting places you've visited is another good way to draw a picture of who you are.
Personal achievements
It may feel a little strange at first, especially if you're the modest type, but showing some of your personal achievements on Instagram is a good way to demonstrate that you have drive and passion in and out of work. 
Ran a 10k? Finished a painting? Won a pie-eating contest? Whatever it is, share it!
What to post to showcase your interests
Books you're reading
If you're a bookworm, you're in good company on Instagram. Lots of people use the platform to share recommended reads with each other, and giving people a glimpse into your own bookshelf will show your audience what's been on your mind lately. 
Take a good shot of the book cover you're reading, or share an inspirational quote from the book with your audience. Tag the author, and perhaps you'll get their attention as well!
What to post to showcase your skills
How-tos
Your audience will love you for sharing useful, valuable information. On top of that, a clever how-to post will also demonstrate your expertise on any given subject. 
Use the carousel post type to condense longer articles into short-and-sweet how-to posts on Instagram. HBR is known for these types of posts.
Industry news or stats
Future employers like to know that you keep up with the latest news in your industry. Showcasing interesting facts and statistics you pick up while doing research or reading your favorite publications is a great way to show employers your genuine passion for your chosen career.
Awards/recognition
Have you ever been an employee of the month or received some other award or recognition at work? Maybe you were interviewed for the company blog or wrote a guest post on a reputable site. Whatever you do that deserves recognition, share it on your Instagram!
Beyond the Grid: Using Reels & Stories
Instagram has come a long way from its early days, when your only options were to post one image at a time. 
If you've used the platform in recent years, you're probably familiar with stories and reels, two newer post formats that give you even more ways to build your personal brand on Instagram.
How to use Stories for your personal brand 
If you're not familiar, Stories are Instagram posts that appear at the top of people's feeds for 24 hours. They're a great place to show what you're up to in the moment—for example, you might create a story while you're at a conference or out having fun for the afternoon. 
But Instagram also lets you feature Stories at the top of your profile, and when you do this, they'll stay there until you remove them. This means you can create stories around certain themes—like your how-to posts, your travel destinations, or aspects of your side hustle.

How to use Reels for your personal brand 
Reels are Instagram's version of short-form video content—much like TikTok. Reels get good engagement, and they're a great way to go beyond images and show yourself in action—literally. 
The best way to figure out what kind of Reels you want to make is to watch other people's. You'll see certain trends and themes that make Reels more engaging and interesting. 
Consider creating a Reel to introduce yourself, share your knowledge, show what you're working on, or goof around and make some jokes about your industry.
View this post on Instagram
What to do on Instagram to grow your personal brand
There's more to Instagram than just posting. You'll also need to engage with your audience on the platform to grow your account with your target audience. 
Think of this section as your "networking" strategy. You should set aside time every day if you can to: 
Follow accounts and hashtags

Like/Heart content

Comment on content

Direct message (DM) accounts
Before I dive into each of the above bullet points, it's important to note that you should be more concerned about developing genuine connections with people and less concerned about growing a massive following and/or getting 10,000+ likes on each post.
Follow relevant Instagram accounts and hashtags
Follow your favorite companies
More and more companies are expanding their digital presence to Instagram, and some are even making separate accounts to recruit future employees. You want to be following these accounts, even if you don't need a job at the moment. 
Make a list of companies you admire and/or could see yourself working for in the future. Then, search for their Instagram account either on Instagram or Google. 
Follow employees at your favorite companies
Some companies may not have an Instagram account. Don't fret. You can circumvent this issue by finding relevant employees on LinkedIn, and then searching for them on Instagram or Google. 
You can find even more employees from said company by looking for workplace photos on the first few employees' Instagram feeds. Did they tag their co-workers? If so, follow the public accounts. 
Or you can search for "geotags" on Instagram. For example, I searched for, "HubSpot," and clicked on the search result with the address of HubSpot's Cambridge office (see screenshot below).
Now, not only did I find more employees to follow, but I also got an inside look into what the culture is like at HubSpot. 
Follow relevant hashtags
Pay attention to the hashtags of companies you're following. In fact, make a list of them, and use them, as they relate, on your posts. 
This will help industry professionals, possibly the employees of said company, find and notice you as an expert in the space.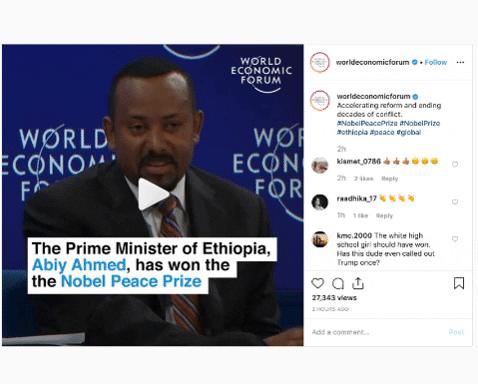 Follow industry professionals and peers
Hashtags are the perfect segue to this section, because it's one of the ways to find people to potentially make friends with in your industry. 
After your research, click on the top posts for the hashtags you listed. Follow the accounts who posted, and engage with their posts as well. 
Engage on Instagram
As I've been saying throughout this post, you won't be successful if you have a "set it and forget it" mindset. YOU—not some automated bot—must engage on the platform consistently if you want to a) grow your following and b) make a name for yourself (aka a personal brand). 
And by consistently, I mean daily—since you're likely wasting up to an hour on Instagram each day anyway (never mind all the other social media networks), according to research.
So I suggest reallocating a chunk of your unproductive social media time to engage on your professional Instagram account. 
Set a daily engagement plan. It doesn't have to be complicated. It could be as simple as:
Each weekday, I will commit one hour, during lunch, to engage on Instagram. I will heart at least five posts, comment on two or three posts, reply to at least one story and send at least one DM. 
Increase your goal overtime—or when you can—but always do the minimum you commit to each week. 
Pay attention to the accounts you're interacting with, to make sure you're engaging with people and/or companies you truly like and would want to work or connect with IRL. 
Instagram Comment Tips and Tricks
Comment on photos that have fewer comments to stand out.

Try to be one of the first people to comment on posts by "VIPs"(dream companies, people with your dream job, industry media outlets) so your comment is featured at the top, and more people will see it. You can do this by setting up alerts on your phone when certain accounts post.*

Write meaningful comments that prove you actually read the post and are genuinely interested. 

Mix in emojis for more laidback posts that make your personality shine through. 

Ask good questions that others may want to know too. 

Tag people you know in the comments if you think they could relate. The post creator will like this, as it helps them reach more people.

Reply to other popular comments. 

Do not promote yourself on someone else's post. It's rude, and people don't like it.

 

Be positive. 

Add to the post, to make it even more beneficial. Maybe you know an additional related fun fact or something relevant that builds off the original post.

Most of all, just be human. This will make you more likeable. 
Instagram Story Replies
The next step in our engagement strategy revolves around replying to Instagram stories, which 500 million people use every day on Instagram. 
Most Instagram accounts allow anyone to reply to their stories, and that's a phenomenal way to kick things up a notch and get your name out to the right people. 
Don't blow up people's messages every time they share a story, but consistently (over time) reply to ones that stick out, just as you would on a friend's story. Don't write long-winded replies, and don't make asks. Just respond to the story itself. 
Viewing your name/profile picture again, which they've already seen in their comments before, is enough at this stage in the game. 
Instagram Direct Messages (DMs)
Last and most exciting is sliding into VIPs' DMs. 😉
Once again, this is something to be done sparingly—you don't want to become one of those annoying people who is lighting up someone's inbox with meaningless messages or irritating requests. 
You should only send a DM to someone after you've already established rapport with them elsewhere on the app. If they've started a dialogue with you in the comments, or they've begun commenting on your posts and stories, you should feel more comfortable sending a DM. 
When you do send a DM, make sure you have a reason for doing so. Your first message should briefly introduce yourself (if they don't know much about you yet), and then explain why you're messaging them. 
Don't start out this one-on-one communication by making requests. Instead, offer them something of value, or provide some positive feedback about a recent post they've made. Use this as a launching point for a conversation, and let things develop naturally—if they aren't responsive, don't force it by messaging them over and over again. There are other fish in the sea!
Use Instagram to your advantage 
I hope this article has helped you see how a professional Instagram account can connect you with like-minded connections and companies.
It takes some time and effort to start a personal brand strategy on Instagram—but if you're already a fan of the platform, then you're one step ahead of the game. 
Use the tips in this article, and your own Insta know-how, and you'll soon see your network growing and new opportunities coming your way.
Instagram resources